My mood and my mind
Going through my hard disks, I realized that I have downloaded many images while surfing the Internet. I don't really know why I downloaded these images but it depended on my mood at the time. Over a period I saw that I have varied mood. I can download a scene of statues holding up the National Flag (Malaysia by the way), or I can go to the extreme of downloading pictures of beautiful women. Or even I downloaded cartoons, many humorous ones. Or when I felt that women are exploited, like those book covers or the pom-pom girls I download them, just to question myself as to whether that are these really necessary. Why have women in those situations at all? Or I may see half naked women, not obscene but tempting enough I download them. But why images of women? They are smoother than men, for example if you see Arny when he was 'smooth' as compared to what he is today. But women can be fat as well. And I may download some cartoon characters where in then original they move about, and when I download them I cannot make them move.
Sometime I think of food or maybe a bunch of roses.
One picture that frightened me was of the dark cloud taken by two different coloured lenses. I presume that was the recent Katrina.
I am blogging them, to remind me of my mood swing. Its funny really, when one sees what rubbish one have collected over period of time. But one picture is worth a thousand words.
What goes on in my mind? Its not the question of that I have done it but why did I do it.
1

2

3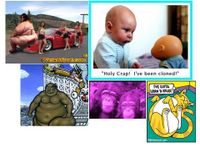 4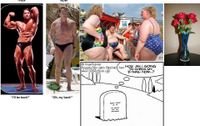 5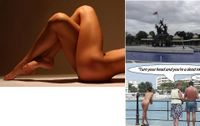 6


To Shout Back